While buying 50 or 100 lottery tickets for yourself every week would greatly increase your chances of winning, it could be quite costly. Lottery Syndicates are a great way to increase your chances in winning the lottery without having to spend a fortune on tickets. Of course, if you do end up winning, the prize is smaller than if you were playing alone because is it shared within a group of people.
What Exactly Are Lottery Syndicates?
To put it simply, a lottery Syndicate is a group of people that collectively buys a certain number of lottery tickets with the agreement that any prizes won will be split between all group members. This group of people could be anyone you would like - family, friends, colleagues, or even online players. You could join a random Syndicate online or you could set up your own.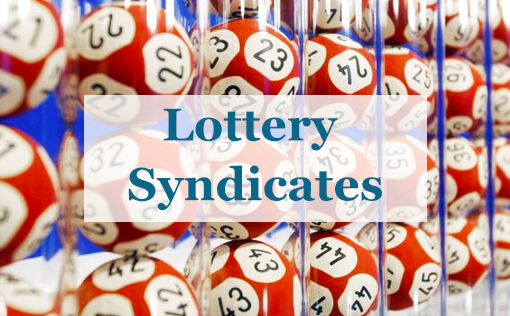 Which Lotteries Allow Syndicates?
Not all Australian lotteries have the option of playing with Syndicates. You can be part of a syndicate in any of the following Australian lotteries:
Oz Lotto
Powerball
Tattslotto
Monday Lotto
Wednesday Lotto
How To Join A Lottery Syndicate?
Joining an existing lottery Syndicate is extremely easy. Choose the lottery game that you would like to play and when purchasing a ticket, pick the Syndicate option instead of the Standard option. You will then be presented with a list of different Syndicates and the costs to join them. Each syndicate offers a certain number of shares that can be purchased. Once you have chosen a Syndicate and joined, everything else is like a standard lottery game - wait for the draw and hope your team holds the lucky numbers. If your team wins - the winnings are divided evenly amongst all Syndicate members and transferred directly to your account. It's as easy as that!
How To Set Up A Lottery Syndicate?
With The Lott's SyndiMate tool, setting up your own Syndicate couldn't be any easier! Here's how to do it:
1. Gather your group of people and collect the money.
2. Using the - thelott.com/play/syndicates/syndimate tool, follow all the steps to create your Syndicate.
3. When buying tickets in-store, scan the barcode that SyndiMate generated for you.
4. Distribute the lottery tickets amongst Syndicate members, wait for the draw, cross your fingers, and hope to win!
So, if you want to increase your chances in winning the lottery, but don't want to spend a fortune doing so, definitely consider trying out the lottery syndicates options! Who knows - you may just be a part of a lucky group...