Chris Parsons is a well-known lotto host for Channel 7. Has been seen hosting the draws of Oz Lotto, Powerball, Saturday Lotto, Monday Lotto, and Wednesday Lotto. But his TV career doesn't stop at just hosting lottery draws.
Chris Parsons also works on a show called Queensland Weekender on Channel 7, where every week he travels around and showcases the beautiful Queensland. With his amazing energy, youthful charisma, and passion for travel, he truly is the perfect host for the show.
But you may be wondering, how exactly did Chris Parsons' TV career start? Well, truth is, Chris has always had a passion for media. The popular TV presenter has a degree in journalism from the University of Queensland. But his TV career really began with an ad in the paper stating that a TV presenter for a Gold Coast lifestyle show was needed. The ad also stated that candidates must be presentable, have good communication skills, and the ability to remember lines. Chris, unsure if this description even matched him, took his chances, drove to the audition, and landed the job! And that's when it all started.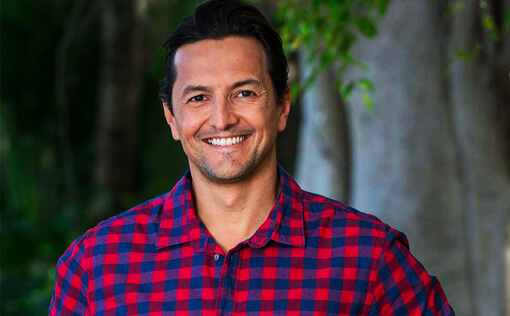 However, he wasn't always that lucky. Apparently, Chris had attended tons of auditions prior to this one before actually landing a job. Now, after trying every job from laborer to bathroom supplies rep, Chris couldn't be happier to have finally found a job that he loves.
In addition to his professional career as a TV host, Chris has also recently created his own production company where, based on his many years of experience in the TV business, he creates various videos for businesses and individuals.
But what did Chris do before his TV career started? Well, during his early years on the Gold Coast, Chris worked on developing his BMX and yo-yo skills. He later moved to Brisbane for high school and university, where he studied journalism at the University of Queensland.
As the host of the Queensland Weekender, when Chris was asked what place or image sums up Queensland for him, he answered: "Sitting on Burleigh Headland in the golden light towards day's end, watching surfers catch perfectly formed waves with the Gold Coast city skyline framed in the distance – that's Queensland to me."
When asked what is something most people don't know about him, Chris told the Queensland Weekender: "I'm obsessed with cooking shows; I love the smell of a can of tennis balls being opened; and I make an outstanding espresso martini."