Sammie O'Brien is the youngest presenting member on Channel Seven's Queensland Weekender. She is also well-known for hosting the weekly lotto draws on Channel 7. O'Brien has been seen hosting the draws of Oz Lotto, Powerball, Saturday Lotto, Monday Lotto, and Wednesday Lotto.
But before she started her TV career, Sammie actually aspired to a career as a nurse. "I always wanted to be a newsreader or a nurse," O'Brien told Confidential. "But now I've been lucky enough to do lifestyle presenting, I can't really imagine changing. I know it's so cliched, but I still can't believe I'm doing this."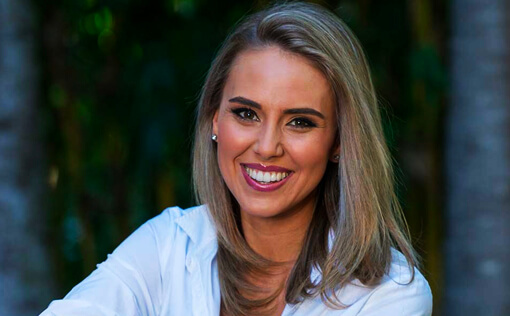 It all started with an internship at a Brisbane-based production company called TPD Media. At first, she was just doing simple jobs like getting coffee and going on shoots, but they later decided they wanted to put her on camera - on Queensland Weekender. O'Brien was so surprised and so excited at the same time! She said it was a dream come true for her. She is now viewed by more than 200,000 viewers across Queensland weekly.
But O'Brien's career doesn't just stop at TV. She also has experience as a voice-over artist in the radio field and she has hosted a number of key events around Queensland. Sammie was the first ever female match day emcee for the Brisbane Lions AFL club and she was also the fashion ambassador for Channel Seven's Brisbane Racing Carnival in 2016, where she hosted various carnival events, including Fashions on the Field.
When asked what is something that people don't know about her, she told the Queensland Weekender: "After finishing high school, I lived in Europe for a while – and can speak Italian."
Also, as one of the presenters for Queensland Weekender, she was asked what place or image sums up Queensland for her. O'Brien answered: "A summer's weekend on Moreton Bay – taking the family boat across to Peel Island with a group of mates; cooking dinner over a wood fire on the beach; and watching the sun set into the ocean. Bliss!"
Now, the born and bred Brissie girl has grown to become one of the Queensland Weekender's best-loved presenters and that is no surprise because with her cheerful and energetic personality and warm smile - what's not to love?