Wednesday Lotto, just like Monday Lotto, does not offer huge jackpots because prizes do not roll over to next draws. However, Wednesday Lotto does still offer a guaranteed First Division prize of AUD $1 million when there are up to four First Division winners. This means that whether there is one winner or four winners during one draw, each of them still receives AUD $1 million. When there are five winners or more, a pool of AUD $4 million is split between them.
Many Australians have become rich with this lucky lotto game, some have even become "graced" Here are a couple of the Wednesday Lotto success stories.
Toronto Resident Wins AUD $800,000 On October 24th, 2018 a Toronto resident held one of five lucky Wednesday Lotto tickets. A total of AUD $4 million was split between them and each received a whopping AUD $800,000. The funniest part is that the lucky winner had no idea he had won until 5 days after the draw! Crazy, huh?! This was due to the fact that the lotto entry was unregistered and NSW Lottery officials had no way to get in touch with the winner. Fortunately, the lucky ticket holder later realized he had won and claimed his prize money.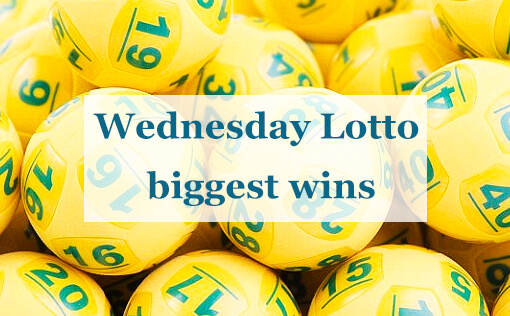 The winning ticket was purchased at Priceline Pharmacy Toronto in Toronto. According to Lakesmail, a team member from the pharmacy claimed this was not the first time they had sold a winning ticket: "We had another smaller division one win earlier this year, but this is definitely the highest to date," she said. "Each time we sell a Division 1-winning ticket the prize gets higher and higher. Maybe we'll see a $40 million Powerball Division1-winning entry this week." Sounds like that is one lucky pharmacy in Toronto!
Wednesday Lotto "Rebuilds Hope" For Australian Couple Who Wins AUD $1 Million According to The Lotter, in 2011 an Australian couple discovered that they had won the First Division prize of AUD $1 Million in Wednesday Lotto. Apparently, this prize couldn't have come at a better time, as the previous year the couples' home had been damaged by the Christchurch earthquake, plus they had both lost their jobs. With no money to fix up their home, the AUD $1 million they had won with Wednesday Lotto was truly a "hope rebuilding" miracle!