Wednesday Lotto was the second New South Wales Lotto game and was an addition to the popular Monday Lotto, which launched on November 5th, 1979. Wednesday Lotto was born 5 years after the launch of Monday Lotto, precisely on November 21st, 1984. It was added as a second weekly draw, sharing the same format as Monday Lotto but each having their own prize pools.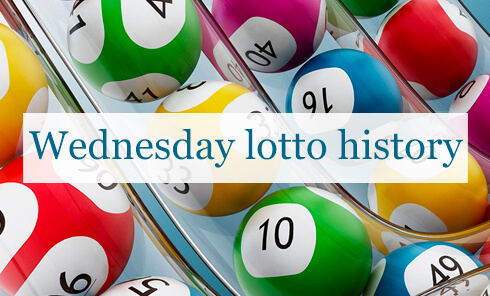 Originally, the New South Wales Lotto (Monday and Wednesday Lotto) was a local game administered by New South Wales Lotteries, but later expanded throughout Australia: South Australia and Western Australia on May 1st, 2006; Tasmania and Victoria on October 13th, 2008; Queensland on October 21st, 2013.
Originally Wednesday Lotto took place on Wednesdays - just as the title suggests. However, in 1989 the game was moved to Thursday nights. This change did not last long though (5 years to be exact). In May 1996, following the introduction of Powerball on Thursday nights, the "mid-week" lotto game was moved back to its original draw slot - Wednesday nights.
Some of the biggest changes the New South Wales Lotto (Monday and Wednesday Lotto) saw:
On August 20th, 1990 a second supplementary number was added to the game.
A "Double Up" option was introduced to the game. It allowed winners of Division 2 or Division 5 to double their prizes. However, this option was later removed from the game.
On April 19th, 2004, the game was expanded to the current 45 balls (originally 40 balls and later 44 balls). This change made the lottery game identical to Saturday Lotto: six winning numbers and two supplementary numbers are drawn from 45 balls. This change has remained ever since.
On April 19th, 2004, a cash roll down option was introduced. This meant that in cases when the jackpot is not won - it is rolled down to other prize tier winners. However, the cash roll down option was removed on May 1st, 2006.
Between April 19th, 2004 and May 1st, 2006, fixed prizes of AUD $20 and AUD $10 were assigned to Division 4 and Division 5 winners.
On February 26th, 2012 a sixth prize tier was added to the game.
First Division prizes no longer jackpot since February 26th, 2012 and there is a fixed prize of AUD $1 million for every First Division winner.
The largest jackpot ever won during the Wednesday Lotto was AUD $6 million. The winning draw took place in January of 2009.