Not all Australian lotteries are made equally. Ones offer huge jackpots, while others - slightly smaller. Some of them have amazing odds of winning, others - not so much. So, what really is the best Australian lottery to play? Here are some things to consider before purchasing your ticket.
First of all, it's important to understand that the odds of winning a jackpot depend on many different variables, such as how many numbers are being drawn, the range of numbers being drawn, whether or not there is a bonus ball or a Powerball, and more. Basically, the more numbers are being drawn, the larger the range of numbers, and when there is a Powerball - your chances of winning the jackpot are much less likely.
Another very important variable is the jackpot prize. Obviously, the bigger the jackpot, the larger the odds of winning are. At this point, it all depends on you - do you want a better chance at winning but a smaller jackpot or do you want a smaller chance of winning but a huge jackpot? To make the decision a bit easier for you, here's a table, including some of the biggest Australian lotteries and their odds of winning the jackpot with a single game as well as the record jackpot.
| Lottery | Odds of Winning the Jackpot | Record Jackpot |
| --- | --- | --- |
| Oz Lotto | 1 in 45,379,620 | AUD $112 million |
| Powerball | 1 in 134,490,400 | AUD $107 million |
| Saturday Lotto | 1 in 8,145,060 | AUD $33 million |
| Monday Lotto | 1 in 8,145,060 | AUD $1 million |
| Wednesday Lotto | 1 in 8,145,060 | AUD $1 million |
| Set For Life | 1 in 38,608,020 | AUD $20K every month for 20 years |
How To Increase Your Chances Of Winning
As you can see, the chances of winning a jackpot are pretty slim. Luckily, there are a few ways you could increase those chances.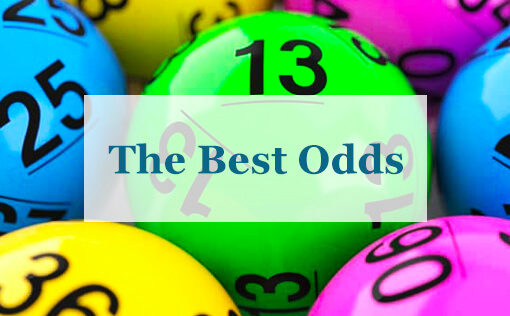 1. Buy More Than One Ticket
The odds of winning increase when you are playing with more than one ticket. Yep, that's a pretty obvious way to improve your odds - but it works.
2. Look Up The Hot And Cold Numbers
Another way to have a better chance of winning is to look up the hot and cold numbers of the lottery game before buying your ticket. Basically, this means you will look up which numbers are drawn the most often and which - the least. Then you can decide which numbers you want to include on your ticket.
3. Join A Lottery Pool
Get together a group of friends or family that are willing to share a winning ticket. If you win, the payout you will receive will be smaller, but your chances of winning are slightly increased. In the end, it's all up to you to decide, which numbers to play, how many tickets to buy, and which lottery game to play. However, no matter what the odds, most jackpots are claimed eventually. So, one thing is for sure - if you want a chance at winning, you need to play! So take the next step towards winning the lottery and buy you potentially lucky ticket now!